Following on from last week's Jacket of Glory post, I thought this week I'd share my collection of AdamJK and Veronica Dearly pins and patches.
First up, AdamJK. I ordered some bits off his website when his book Pick Me Up came out for preorder and I think it might have been the first time I'd ever ordered anything from the US – I was so hoping they would turn up and not be broken and not cost me loads of money to receive etc etc.
I love his work so much, totally relatable and I think it does a great job of bringing out my inner emo.
I got this awesome pin of the book, I think it was a limited edition preorder thing?
I also got a cool pencil (which I can't find) and I've packed up the book ready for moving house so I can't show you that either (lol, I'm doing well at this blogging lark, aren't I!)
Here's a picture of the book from his website: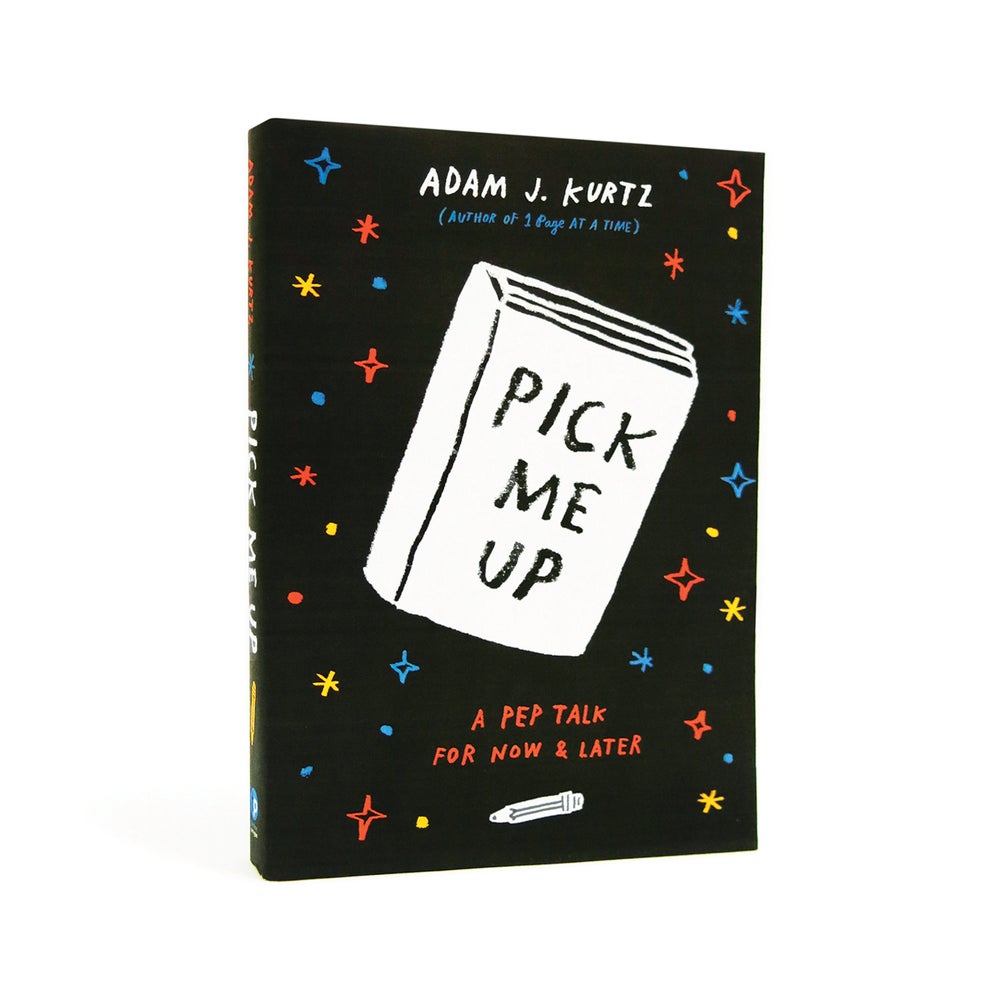 While I was on there looking for that picture I found a load more pins and patches I think I need. Well that wasn't a very good idea was it, I have no money. Don't let me click back onto it…..
If you haven't seen the book, it's an interactive one – its full of prompts and really nicely illustrated pages that encourage you to write things down and draw things and then come back and reflect. Essentially, an amazing self-care tool! It is available on Amazon in the UK but I'm sure your local bookshop would appreciate you asking them to order it in for you to buy from them. 🙂
I also managed to pick up one of his 'feelings' pins in U Studio, Bristol, which was amazing! (They recently stocked his new spinner pin and then sold out like instantly – cry).
Next up is pun-queen Veronica Dearly! I got the Sleep Appreciation Society patch from her website (after drooling over it for quite a while) and then signed up for Pin Commandments, which is a monthly pin subscription like Pin Club but with just their artwork. It's £6 a month and every month I get so excited to open that envelope!
Now, I think Pin Commandments is a great option if you love VD's work, because you know you're going to enjoy the pin, whereas Pin Club is good if you want to be introduced to more of a variety of illustrators but it's not guaranteed you'll love the pins (although if you look at their back catalogue you can see they are all pretty cool)!
I love all of my AdamJK and Veronica Dearly pins and patches and I hope you do too! Please go and have a nosey at their websites and social media because their work is amazing and you'll love it.
Tune in next Thursday for another instalment of  THE JACKET. OF. GLORRRYYYYYYY
Laterz
Amy